Hello and welcome to Oversharing, a newsletter about the proverbial sharing economy. If you're returning from last time, thanks! If you're new, nice to have you! (Over)share the love and tell your friends to sign up here.
---
20 (+2,580) for 2020.
Happy new year from SoftBank, you've been laid off!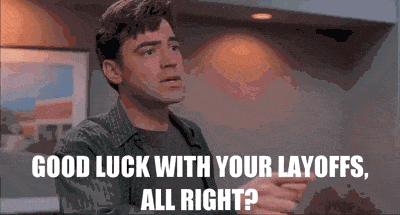 Forget 20 for 2020, SoftBank portfolio companies layoffs are already at 2,600, with another 1,200 reportedly planned at Oyo in India over the next three to four months. Add in major cuts made by Uber, WeWork, and a handful of other companies last year and you get that SoftBank-backed firms have logged about 6,700 job cuts in the past six months. SoftBank is also walking away from some big startup investments.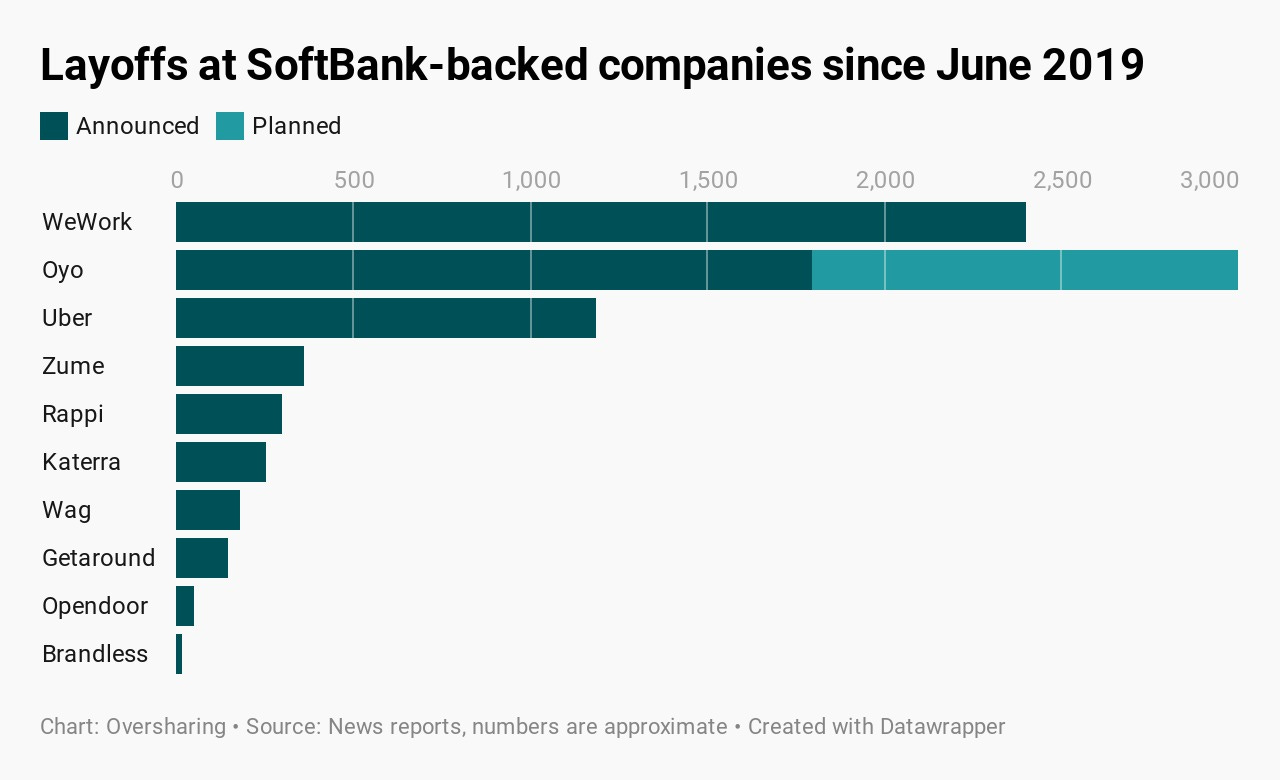 Any of these companies could be a case study in a management textbook, but the one currently attracting the most gleeful schadenfreude is that of Zume Pizza Inc. In case you aren't familiar, Zume is a five-year-old startup based in Mountain View that dreamed of building a robot pizzeria. Zume set up a robot kitchen and patented "Baked on the Way" delivery trucks with ovens that could bake up to 120 pizzas per hour. Pizza was a starting point but, like all good startups, Zume had grander ambitions: "We are going to be the Amazon of food," Zume co-founder and former Zynga Studios president Alex Garden told Bloomberg in 2016.
In November 2018, SoftBank pumped $375 million into Zume, boosting its valuation to over $2 billion, with a tentative promise of another $375 million down the line. And hey, look what happened next:
Employees describe a culture at Zume where the emphasis moved quickly from one project to the next, with priorities driven by engineering ambition rather than market research. For example, last year a team of engineers spent months working on a project, codenamed "Penrose," to equip food deliveries with sensors that would record data such as the temperature of the food once dropped off with the customer, according to two people familiar with the situation who asked not to be identified discussing private information. At the end of the year, with no customers committed to the sensors, the project was dropped and its manager left the company.

At a staff meeting in the Bay Area last June dubbed "Day Z," Garden told employees cash burn had hit $10 million a month, according to people familiar with the matter, all of whom asked not to be identified. One of the people said that figure was at least 50% higher by year end.
Also:
Many of the now-struggling Vision Fund companies are run by charismatic men without experience running large businesses.
Zume has now announced plans to close the pizza delivery business and pivot to sustainable packaging, if you can even call that a pivot instead of just throwing out one idea and picking up another. Packaging! "We have a clear path to provide what the market wants and what the world needs—a more sustainable food future," says Garden, in a memo to employees. Only a little awkward that it took five years and $375 million of SoftBank money for robot pizza to figure that out. So much for the Amazon of food. But, you know, whatever. It's sorted now. Even Amazon needs boxes.
Gigs.
Uber made some major changes in California last week to strengthen the case that its roughly 150,000 drivers in the state are in fact independent contractors, not employees, even under California's stricter employment classification test.
The two biggest changes are:
Goodbye upfront pricing. Passengers will see an estimated price range rather than a set dollar figure before requesting any non-Pool ride. The final price will be calculated at the end based on time and distance. Drivers earn the fare minus Uber's commission, which is capped on UberX trips at 25%. (UberXL, Comfort, SUV, and Lux trips will carry a 28% service fee.)

Hello surge multipliers. Uber at some point replaced the surge multipliers drivers could earn on fares during busy periods with a "flat surge" system that added a fixed amount to the driver's earnings price. Uber is now reverting to its original system of calculating surge earnings for drivers as a multiple of the fare.
Other changes in California include tweaks to rider rewards (Uber is nixing price protection on routes and flexible cancellations) and to driver incentives ("Quests" will earn discounts on Uber's commission rather than a bonus). "Due to a new state law, we are making some changes to help ensure that Uber remains a dependable source of flexible work for California drivers," Uber told California riders in an email. "Our goal is to keep Uber available to as many qualified drivers as possible, without restricting the number of drivers who can work at a given time."
These changes on the whole feel less like a step toward a new Uber than a reversion to an older one. Price estimates were the norm on Uber until the company quietly introduced upfront pricing in 2016. Upfront pricing allowed Uber to decouple what the rider paid from what the driver earned, in a way drivers suspected was favorable to Uber. That's because drivers continued to be paid based on time and distance, but riders paid whatever number Uber quoted them. That meant Uber took a hit if the quote was too low and pocketed the difference if it was high. Uber maintained that upfront pricing was designed to break even for the company and its drivers over many trips.
Surge multipliers, similarly, are early Uber. Before the sexual harassment allegations and the federal probes and all of Travis Kalanick's antics, the biggest Uber scandal was that it jacked up prices—some would say gouged consumers—during high-demand periods (remember that snowstorm?). Drivers had mixed feelings about replacing surge multipliers with the flat system, but seemed to feel multipliers were generally preferable except for on short trips, when adding a flat rate to the fare could go further than putting a multiplier on an already small number.
AB5, the California state law that precipitated these changes from Uber, is ultimately about control. The law is concerned that workers classified as independent contractors are genuinely independent in their jobs, and not simply controlled at arm's length by a hiring entity that is an employer in all but name.
Control has long been a touchy subject at Uber, which has been dogged by employment misclassification lawsuits and accused of using algorithms and incentive schemes to indirectly manage workers. These algorithmic management techniques became more sophisticated over time as Uber learned more about rider and driver behavior, paving the way for systems like upfront pricing. For Uber now to reverse course under legislative pressure seems like a tacit admission that it may have had too tight a grip on the wheel all along.
King transport.
Here are a couple theories about how to get people to drive cars less and take public transit more:
1. Create fees or taxes, typically known as congestion pricing, that make driving cars more expensive. London and Stockholm both do this. New York last year became the first US city to adopt a congestion pricing policy.
2. Make public transit free. This approach is gaining popularity in Europe and also being tested a few places in the US. Olympia, Washington, is the latest transit system to go fare-free. Kansas City voted in December to make bus rides free starting this year. Boston mayor Marty Walsh is at least theoretically interested in eliminating fares on city buses.
3. Ban cars. This is the boldest and, I think, most interesting option. For instance, take Birmingham, England:
Private cars will be banned from taking "through trips" across Birmingham city centre under plans to cut pollution.

Vehicles will be able to drive into the city, but would have to go back out to the ring road to access other areas.
A draft proposal from Birmingham City Council floats "transforming the city centre" with "a network of pedestrian streets and public spaces integrated with public transport services and cycling infrastructure" and "no through trips" for private cars. Birmingham says 25% of all car journeys taken by residents are less than a mile long. "Cars will no longer be king in the city, public transport systems will become king," Waseem Zaffar, the cabinet member for transport and environment, told the BBC.
In a sweeping attempt to curb pedestrian injuries and deaths on Market Street, SFMTA announced that private vehicles won't be allowed on the road starting January 29th.
Honestly, I think option three sounds great. We accept that cars litter our streets but what if they didn't? What if public roads belonged to other types of travelers? I have long said Manhattan should pick one street and one avenue to close to cars and convert into a dedicated bike-and-scooter superhighway. Biking to work would be so easy if you could take 11th Avenue the length of Manhattan! The beauty of New York City is that it's gridded, so why not take advantage of that? People would be upset for a day and then never look back.
Casper.
Online mattress company Casper Sleep Inc. filed for an IPO. Thank you Casper for the early entry to Bad Charts, 2020: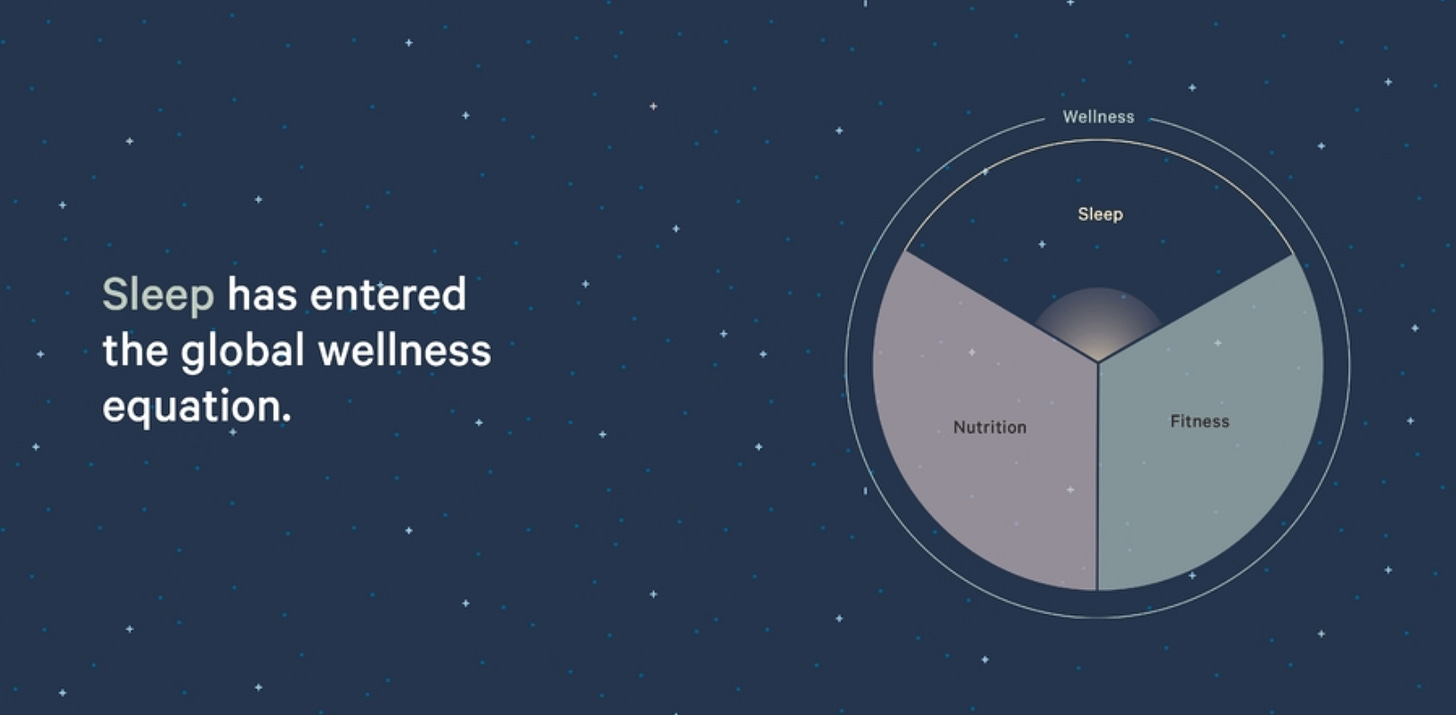 Casper describes itself as part of the "Sleep Economy," a market it estimates at $432 billion globally. It is not profitable, having lost $92 million in 2018 and $67 million over the first three quarters of 2019. The market wasn't kind last year to companies that went public with big losses.
As always, the good stuff is in the risk factors, and one unusual risk in Casper's filing is influencers. "Use of social media and influencers may materially and adversely affect our reputation or subject us to fines or other penalties," the company warns. "While we ask influencers to comply with the FTC regulations and our guidelines, we do not regularly monitor what our influencers post, and if we were held responsible for the content of their posts, we could be forced to alter our practices, which could have material adverse effect on our business, financial condition, and results of operations."
Casper is the first of the many mattress startups to take the plunge into the public markets. I would like to name all the others for you here but really there are just too many of them: Emma, Leesa, Tuft & Needle, Eve Sleep, Bear, Purple, Helix, something called Pangeabed. They all look remarkably similar and offer big discounts with code words that more often than not are advertised on the subway. It makes sense why Casper wants to be in the sleep economy. Mattresses are a commodity, but sleep is an experience.
This time last year.
Make congestion pricing great again
Other stuff.
Grubhub denies being up for sale. Lime exits 12 markets, lays off 100. Longtime Uber exec Rachel Holt leaving to launch a VC fund. Egypt competition authority approves $3.1 billion Uber acquisition of Careem. Yandex to expand car-sharing service to Europe. Fiat Chrysler may join Daimler, BMW driverless car venture. One-third of e-scooter injuries involve the head. Takeaway wins bid to buy Just Eat for £6.2 billion in stock. Amazon offers loan to Deliveroo while UK probes investment. Instacart holds firm on tipping policy as shoppers call for national boycott. Uber rolls out PIN safety system in the US. Men give young women the best tips on Uber. China Tech Startups Go Bust in 2019 'Capital Winter.' Airbnb has patented software that predicts if guests are psychpaths. Airbnb partners with powerful North American union. ClassPass becomes a unicorn. Yamaha Warns Musicians Not to Climb in Instrument Cases After Ghosn Escape.
---
Thanks again for subscribing to Oversharing! If you, in the spirit of the sharing economy, would like to share this newsletter with a friend, you can forward it or suggest they sign up here.
Send tips, comments, and other mattress startups to @alisongriswold, or oversharingstuff@gmail.com.