Hello and welcome to Oversharing, a newsletter about the proverbial sharing economy. If you're returning from last week, thanks! If you're new, nice to have you! (Over)share the love and tell your friends to sign up here.
Promposals.
Back when he was chief executive of Uber, Travis Kalanick liked to talk about how the company wasn't ready to "go to the prom."
"We're like eighth graders and someone's telling us we need to go to the prom," he said in October 2015, responding to comments from then Uber-board member Bill Gurley criticizing startups that refused to go public.
A year later, Kalanick repeated the metaphor. "I feel like we maybe just entered high school," he said at a conference in October 2016. "It's the ninth grade. It's not time to go to prom yet."
Ninth grade turned out to be pretty rough for Uber, and rougher still for Kalanick, but the company scraped through to junior year. And, right on schedule, everyone started talking about going to the prom.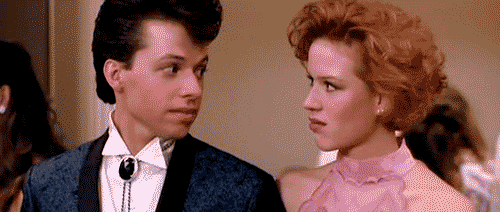 Lyft filed confidentially for an initial public offering, and then announced it in a Dec. 6 press release. Uber filed confidentially for an IPO the same day that Lyft announced its confidential filing. Both companies are reportedly worried about the uneasy stock market and a potential economic downturn next year.
Palantir and Instacart and Postmates (Postmates!) may also go public in 2019. Meanwhile, Airbnb and Slack, two other hotly anticipated prom-goers, might pursue direct listings, Recode reported. In a direct listing, a company sells shares directly to the public without the hired underwriters that typically orchestrate an IPO. Spotify went public in an unusually large direct listing in April.
If an initial public offering is going to the prom in a fancy dress and a limo (or an UberBlack, in this case), with all its ritualistic pomp, then a direct offering is the hipster kid who skipped out on prom to make a statement but kind of secretly wanted to go the whole time, and slipped in at the end in jeans and a faded blazer. It is "more democratic and decentralized," says Investopedia, a good fit for Airbnb's carefully cultivated ethos of being a company of the people, for the people, unless those people are local regulators, in which case, screw them, they aren't welcome at the prom or the house party.
Stifling competition.
But you don't need to wait for the prom for the drama to start! Defunct ride-hail service Sidecar sued Uber this morning in San Francisco, alleging Uber used predatory pricing and fake ride requests to capture the market, as it "became hell-bent on stifling competition from competing ride-hailing apps."
Here is more from Reuters:
Sidecar alleged in the lawsuit that "Uber's senior officers and executives directed clandestine campaigns" to place fraudulent ride requests on the Sidecar app. Drivers were inundated with ride requests sent by Uber that were canceled before they arrived at the pick-up destinations.

"That triggered a vicious cycle that undermined the ability of Sidecar's app to challenge Uber," the lawsuit says.
TechCrunch posted the full complaint, which states that Uber "intentionally interfered with the performance and quality of competing ride-hailing apps" and that senior Uber employees "directed clandestine campaign to submit fraudulent ride requests through its competitors' ride-hailing apps." This is old hat by now for Uber, which has been accused by at least two other competitors of the same tactic, and basically got away with it through sheer brazenness.
"Sidecar's lawsuit has it backwards: new competitors, along with low prices, benefit consumers and reflect the exact type of competition that the antitrust laws are meant to protect," Uber told everyone in a statement. "We believe the timing of this complaint, filed three years after Sidecar went out of business, is not a coincidence."
Scooters!
The public health and transportation departments of Austin, Texas, are calling in the US Centers for Disease Control and Prevention to assess the SCOOTER PUBLIC HEALTH THREAT:
The study will examine the health risks associated with the scooters in Austin, TX between Sept. 5 and Nov. 4 this year, centering on 37 emergency responder calls and 68 scooter injury reports from area hospitals.
The goal of the study is to inform Austin's rule-making around dockless electric scooters, for example, where the vehicles can be ridden and at what speeds. The city authorized six scooter providers to operate a collective 11,000 devices. Austin established preliminary scooter rules in November and plans to review them in February 2019.
The health study is the CDC's first epidemiological study on dockless scooters. I am all for deploying scooters safely and preferably not on sidewalks, but sometimes you have to ask: why this? If the CDC wants to get involved in tech/startups, why not study the public health risk of social media or double-down on flavored-nicotine seller Juul, both of which are surely more dangerous than dockless electric scooters? Sometimes I worry the Silicon Valley speak is getting to me, but there is also something to the oft-repeated point that tens of thousands of people (37,000 in 2017) die a year in motor vehicle crashes and we as a society have just come to accept it, and would prefer to wring our hands over scooters, or to all but ban romaine lettuce after a couple dozen people fell ill from eating it. Ah, America.
Waymo One.
Waymo finally launched a limited version of the commercial driverless ride-hail service it had promised by the end of the year. Waymo One is available to a small pool of riders in the suburbs of Phoenix, Arizona, who participated in the free "early rider" program the driverless car company had been testing there.
Waymo One is in every way a competitor to Uber. Customers request rides and confirm their location through an app. Waymo decides the best route and drop-off spot, which may require the passenger to walk a few minutes to their final destination, similar to a discount service Uber offers. Waymo even provides a price quote at the time of booking, employing the "upfront pricing" method that Uber introduced in 2016 as an alternative to the traditional taxi meter.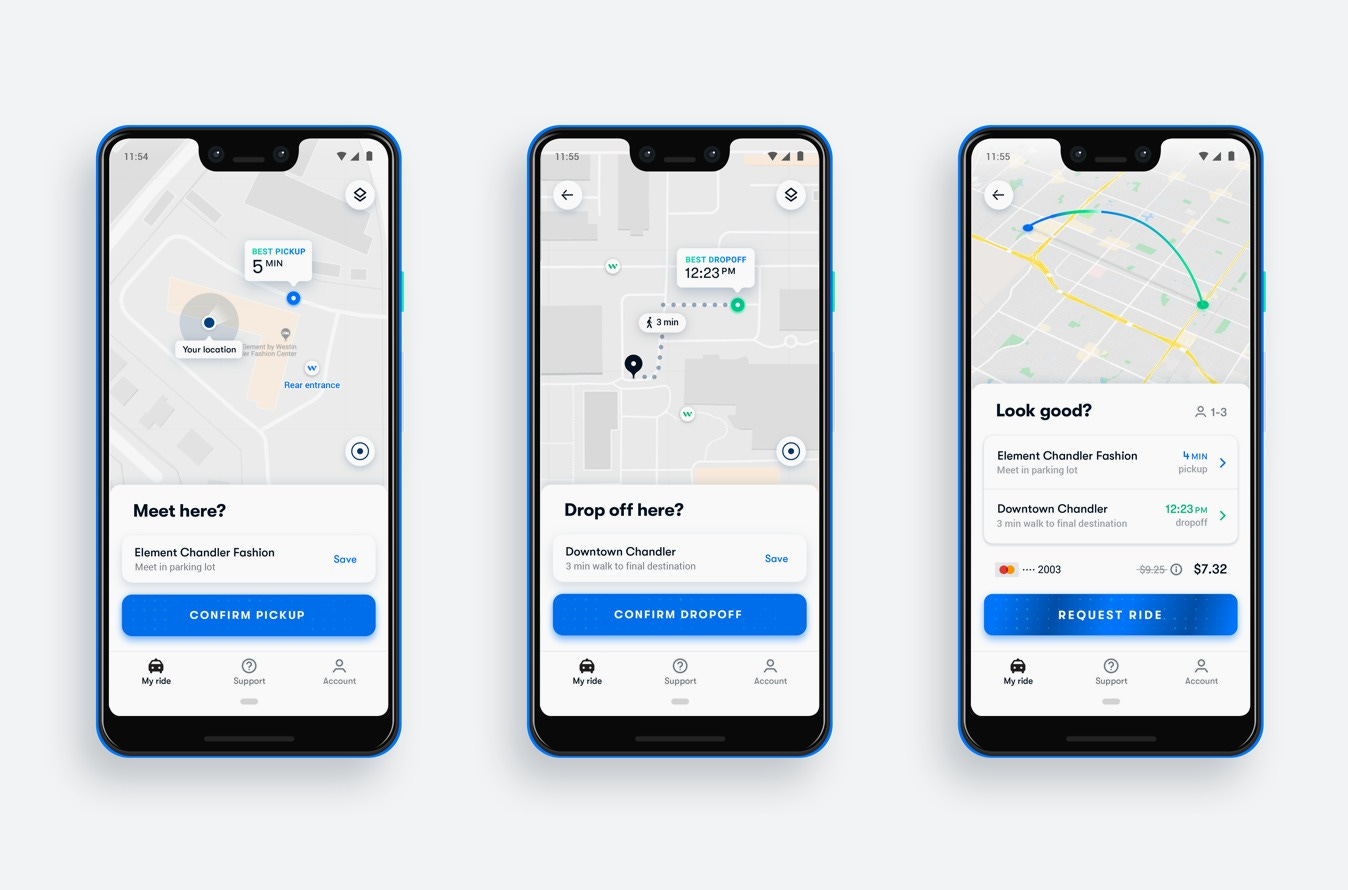 Waymo's progress stands in contrast to Uber, which grounded its self-driving fleets after one of its vehicles struck and killed a woman in Tempe, Arizona, in March. Uber is only now preparing to resume autonomous testing in Pittsburgh, the New York Times reported Dec. 5, and with significantly lower expectations. Cars that drove up to 55 miles per hour before the Tempe accident will now be capped at 25 mph. They also won't operate at night or in wet conditions.
Waymo's service is far from perfect. Over the summer, one of the company's safety drivers fell asleep on a highway outside of Mountain View, California, and inadvertently disabled the car's self-driving software, causing it to crash into the highway median (paywall). More recently, a Waymo driver manually swerved to avoid a car in Mountain View and hit a motorcyclist, sending that person to the hospital. Waymo has reportedly started installing "fatigue" cameras (paywall) aimed at its safety drivers' faces to monitor them for drowsiness.
Waymo also remains cagey with the press. The company has only let a handful of its supposed 400-plus early riders speak to the press, and often declines to clarify when a car is in driverless mode vs. manual mode. The Arizona Republic was confronted by Waymo multiple times when it spent three days following the company's self-driving Chrysler Pacifica minivans for more than 170 miles to see how they drove:
After following a Waymo with two people inside for 31 minutes and 10.9 miles in late November, the Waymo pulled up to the Chandler Police Department Desert Breeze Substation.

Two police officers rushed toward our vehicle, shouting for us to stop. An unmarked, silver police truck pulled out of the substation and stopped in front of us.

The officers explained that Waymo had called out of concern their driver was being harassed, and that multiple Waymo drivers have experienced harassment and aggressive driving.
The line between abundant precaution and paranoia is a fine one, especially for tech companies that have mapped so much of the world and collected so much data on so many people that it must be truly unnerving not to know who is driving behind you for 30 minutes, and with what intentions.
This time last year.
Former Uber employees have gone into debt to hang onto shares they still can't sell
Other stuff.
How an Uber Whistleblower Tried to Stop Self-Driving Car Disaster. Could Uber go the way of Pan Am? London rejects claim it is working specifically with Uber. Taiwan's AsiaYo raises $7 million for lodging platform. Vroom raises $146 million for used car market. Lyft-Motivate bike-share deal raising eyebrows in New York City. Startups Aren't Cool Anymore. The case for electric scooter efficiency. Investors cool off on scooters. Lyft launches grocery access program with cheap rides to the grocery store. Instacart shoppers complain about pay cuts. Why Are We Still Waiting for Electric Buses? Formerly homeless man in SF now earning $22 an hour as scooter mechanic for Skip. Driverless snow plows. How the Cashless Economy Shuts Out the Poor. I Don't Date Men Who Yell at Alexa.
---
Thanks again for subscribing to Oversharing! If you, in the spirit of the sharing economy, would like to share this newsletter with a friend, you can forward it or suggest they sign up here.
Send tips, comments, and prom invites to @alisongriswold on Twitter, or oversharingstuff@gmail.com.