Bird begs to differ
CLXXI
Hello and welcome to Oversharing, a newsletter about the proverbial sharing economy. If you're returning from last week, thanks! If you're new, nice to have you! (Over)share the love and tell your friends to sign up here.
---
Information.
If there is one thing I really do hate in this world it's a badly made chart. I'm talking charts with disproportionate axes, pie charts, this thing. Charts that make you nauseous just to look at.
One Bad Chart that is particularly pervasive in the startup community is the unlabeled-axes chart. Think the chart Travis Kalanick shared in 2015 on Uber's growth in China or this one from Ev Williams on Medium's membership model (unlabeled double-axis chart!). "What matters is the curve," people say, which sure, but you can make a curve look a lot more banal or impressive depending on the scale you choose for it, and if you can't, I don't know, maybe you shouldn't be making charts. Obviously I am not a venture capitalist, but if I were and if you showed up with a chart with unlabeled axes in your pitch deck I would kick you out on the spot.
Anyway here is a chart Bird CEO Travis VanderZanden tweeted the other day: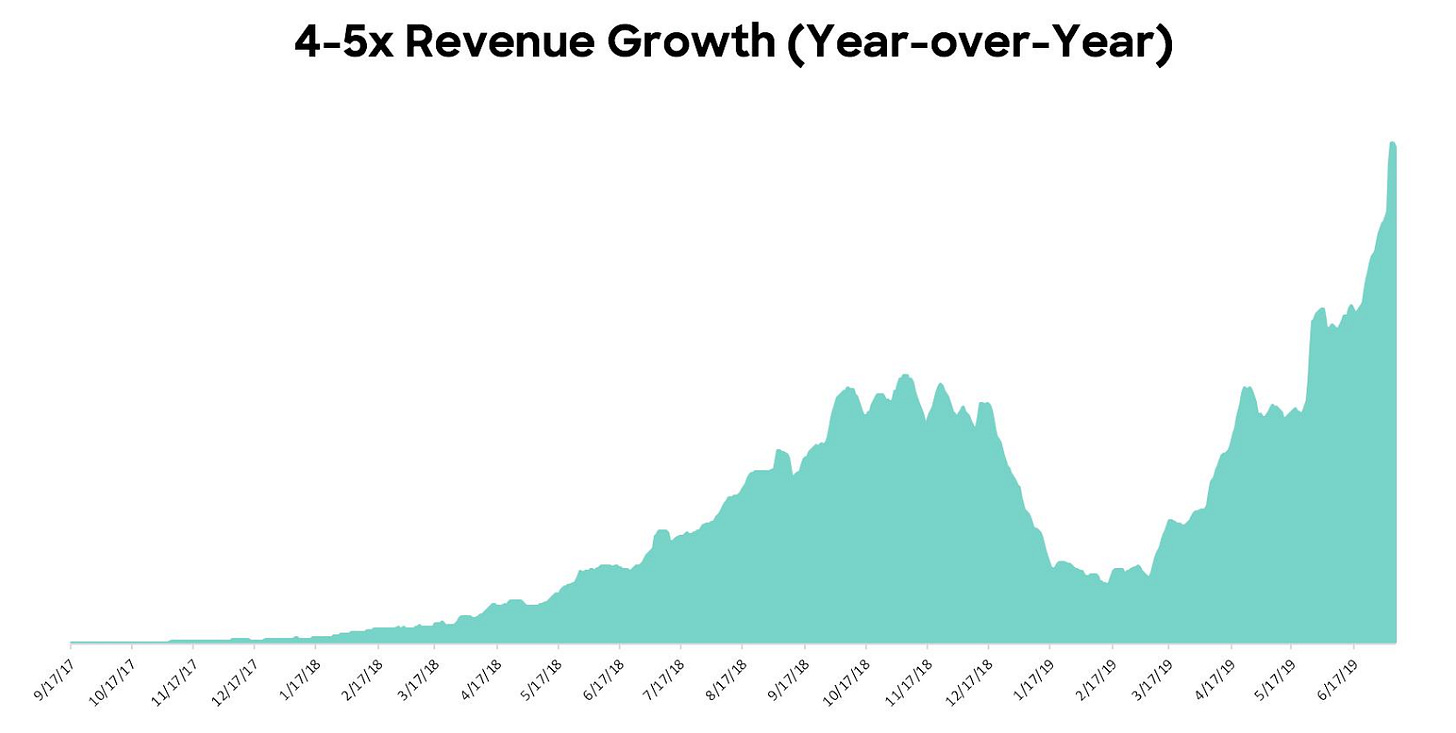 VanderZanden shared this chart during a five-part unthreaded Twitter response to a July 11 story in The Information, "Hit by big loss, Bird seeks $300m in new funds." The story said Bird lost nearly $100 million in the first quarter of 2019 while revenue shrank to about $15 million, and that as of the spring Bird had only about $100 million in cash remaining despite having raised $700 million over the last 18 months. The company is reportedly looking to raise another $200 million to $300 million at a price higher than its most recent $2.3 billion valuation.
Bird's rapid-fire fundraising last summer and the hype surrounding shared electric scooters made it the fastest startup ever to reach a $1 billion valuation at the time, so it is sort of fitting that Bird has also proved expedient at burning through most of its money. The Information's story implies that Bird lost this $100 million in the first quarter for two reasons: 1) its scooters weren't very sustainable (surprise!), meaning depreciation costs were quite high, and 2) the winter months were slow, maybe because people aren't as excited about riding scooters when it's cold, snowy, and icy outside (which, you know, may also make scooters wear out faster).
In response to The Information, VanderZanden shared a table of Bird unit economics using data from June 10 through July 7. The numbers look much better for Bird, which makes sense if you assume that the scooter business is better in the summer. VanderZanden didn't contest the $100 million loss, but described it as a "one-time accounting write-off from old retail scooters because our original depreciation window was too long." In other words, Bird thought its scooters would last longer, and then they didn't and Bird lost money. Now Bird thinks it has a better, more durable scooter and so it would like to write that $100 million loss off as a one-time thing.
Whether this turns out to be the case will depend largely on the durability of the new Bird One and Bird Zero models the company has debuted. VanderZanden said in a reply on Twitter that the Bird Zero scooter now makes up 75% of the company's fleet and has an "average lifetime of 13 months." That sounds promising but is a bit hard to square with the fact that Bird only announced Bird Zero and introduced it to US riders in October 2018, at least according to this official Bird press release, which means the Bird Zero has been on the market for at most 10 months.
VanderZanden kicked off this whole unthreaded Twitter thread by calling The Information's reporting "some (fake) news about Bird's financials." And, referring to the more positive summer numbers he shared: "We sent this data to the reporter (DisInformation) that triggered this 'news' cycle, but he chose to use old data from last winter."
Look, here's the thing. People who cry fake news often seem not to care a whole lot about facts. I cannot even begin to describe the difference in standards required for a journalist to imply—much less state outright—that a company or person has said something untrue, versus for a non-journalist to dismiss something as "fake news." Old data is not fake news; it is old data. Information you don't like isn't necessarily disinformation; it is information you don't like. To falsely equate them degrades the discourse for everyone.
Deliveries.
New York City council member Mark Gjonaj wants to investigate Grubhub after a report found the food delivery company bought up web domains for restaurants doing business on its platform. "I do believe that Grubhub's outsized market share and heavy-handed tactics could lead to artificially reduced competition which in turn may drive up the commissions paid by struggling locally owned restaurants," Gjonaj wrote in a July 2 letter to New York attorney general Letitia James. Gjonaj would like to revisit the May 2013 merger of Grubhub and Seamless, which gave Grubhub control of the New York City market. Chuck Schumer, the senior US senator from New York, is separately asking Grubhub to return any wrongful fees it collected from restaurants.
Grubhub told the New York Post that it operates in a "dynamic, hyper-competitive sector that has changed dramatically in the past few years and will continue to do so" and faces "intense competition in New York City and throughout the country." Grubhub had 69% of sales in the New York City metro area as of May, according to credit and debit transaction data from Second Measure, the strongest position held by any food delivery company in the 12 top US metro areas. Yet that position is much weakened from just a few years ago, when Grubhub had an effective monopoly in greater New York City, with more than 90% of sales, according to Second Measure.
Elsewhere in food delivery, Postmates has explored a sale to DoorDash or Uber Eats instead of going public, per Recode. Postmates filed confidential draft paperwork for an IPO with the SEC in February, but has yet to make its filings public or take other visible steps toward completing an offering. Recode reports the talks with potential acquirers are happening "amid signs that Postmates could have trouble on Wall Street. Some analysts who met with Postmates in recent months told others in the industry that they had concerns over the company's financial footing, according to people familiar with the matter." And: "One of Postmates' IPO meetings with Wall Street, its modeling day, was also pushed back at least once this spring, a delay that made some investors and analysts 'queasy,' according to one of those sources."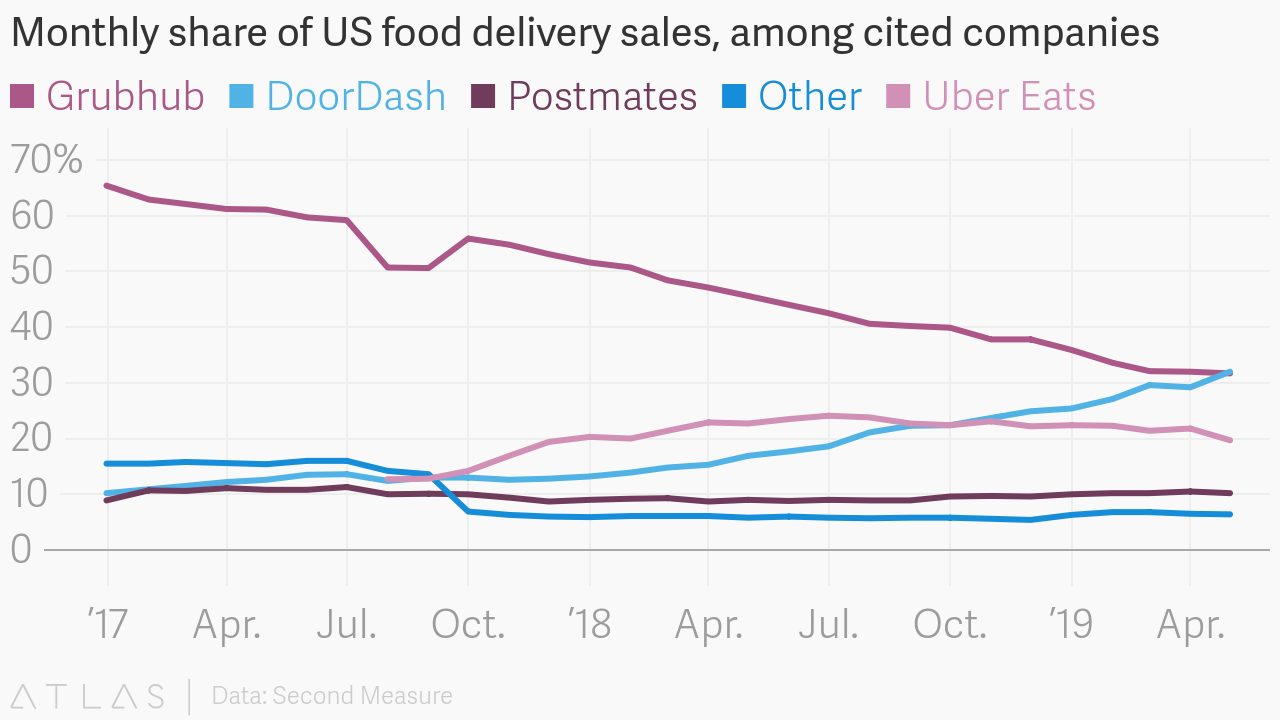 A sale could very well be the best outcome for Postmates, whose US market share of food delivery sales has flatlined at around 10%, falling behind one-time close competitors Uber Eats and DoorDash. Postmates has never achieved profitability, despite promising to do so in 2016, 2017, and then 2018, and it's unclear how the company could in such a competitive market and with such deep-pocketed competitors, including two—Uber and DoorDash—backed by cash cannon SoftBank. Postmates is heavily concentrated in California, which made up 41% of its sales as of May, a stronghold that could turn into a liability should the state pass AB5, the bill that makes it harder for companies to classify their workers as independent contractors. I like to joke that Postmates is being kept afloat by all the celebrities who order ridiculous amounts of food from it—Kylie Jenner, John Legend and Chrissy Teigen, Post Malone, Rob Kardashian—but honestly who knows, maybe it actually is.
Watch it!
Instacart is making workers job offers they almost can't refuse. The company alerts shoppers to new grocery orders by pushing a bright green "ACCEPT" button to their phones along with a pinging sound. Per Bloomberg, shoppers who don't actually want to take certain jobs must go to great lengths to turn them down:
Workers are forced to entirely mute their phone, close the app, or sit through about four minutes of that strange pinging, which many say sounds like a submarine's sonar and some compare to a time bomb. Those who wait it out sometimes wind up having to do it all over again when the same job pops back up in their queue. To avoid that, people often take jobs they didn't want, says Buffalo, N.Y., Instacart worker Eric Vallett, who has tapped ACCEPT more than once to avoid another series of pings. "You just want to get away from that sound," he says.

The four-minute sonic barrage is among a slew of tactics Instacart uses to push workers to handle low-paying tasks they otherwise might reject, according to interviews with dozens of shoppers. They say the company has hounded them with phone calls, text messages, and threatening in-app messages, and that it quietly but explicitly punishes them for rejecting undesirable tasks by limiting their gig options and income.
Instacart's spin on this is that the four-minute alert period gives workers the time they need to decide whether to accept the task. A spokesperson suggested to Bloomberg that to mute the notifications, shoppers could just mute their phones.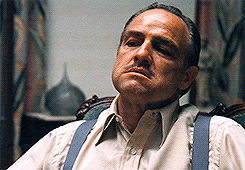 The question as always is whether Instacart is exerting an inappropriate degree of control over workers it classifies as independent contractors. Instacart lets workers sign up for shifts and grants early access to signups to workers who put in a certain number of hours in the preceding weeks. It manages them through push notifications and in-app messaging. Workers can get dinged for what Instacart calls "reliability incidents," such as not acknowledging a job in time. "Watch it!" Instacart will say, "Your reliability decreased." Some shoppers get calls from the company's "Shopper Happiness" team pushing them to take orders.
Gig companies like to say they don't manage workers, they simply provide a platform that connects two sides of a marketplace—in this case, grocery customers and shoppers. If your real innovation is convincing people that algorithmic management doesn't count as management for employment purposes, then I guess that is a valuable corporate discovery all the same.
Collective action.
Uber and Lyft paid drivers to protest AB5, the California bill that would make it harder for companies to classify workers as independent contractors, in Sacramento last week, the Los Angeles Times reports:
Drivers who attended the rally were offered and are expected to receive $25 to $100 within five days of gathering in Sacramento to cover "travel, parking, and time," according to an email The Times obtained. The email was sent to drivers from the I'm Independent Coalition, a group funded by the California Chamber of Commerce, along with a long list of professional associations, trade groups and on-demand companies. The coalition has been working closely alongside Uber and Lyft to call for changes to AB 5 and helped organize the Tuesday rally.
The coalition confirmed to the Los Angeles Times that it paid gig workers including Uber and Lyft drivers up to $100 for travel and expenses to appear at the rally. Separate from the coalition's payments, Uber offered drivers a $15 lunch voucher via an in-app notification and Lyft offered $25 toward parking costs.
Gig companies have warned that workers would lose the flexibility they are used to if California were to pass AB5 and likely render many of them employees. On the other hand, were gig workers found to be employees, they would be eligible for job protections like a minimum wage and unemployment insurance. They would also be able to form a union, a right not granted to contractors, although for some reason companies seem able to organize collective action by gig workers on their behalf.
This time last year.
Other stuff.
VC firm Maniv Mobility raises $100 million fund. Softbank Vision Fund eyes Spanish delivery startup Glovo. Online groceries are causing a cold storage shortage. Luminar raises $100 million for compact lidar hardware. Waymo reaches 10 billion miles in simulation. Via tests BusBot in Australia. VW invests $2.6 billion in Argo AI. Lime loses another top exec. Hospitality management startup Life House raises $100 million. Greycroft VC explains grocery investment strategy. 23% of US smartphone users will use a food delivery app by 2023. H-E-B to test driverless grocery deliveries. Just Eat buys corporate catering service City Pantry for £16 million. Norwegian startups head to New York for lower taxes. VCs cash out. Nomad merchants stock Amazon's shelves. Rights for domestic workers. The subway is literally ruining our friendships. The Rideshare Guy reviews Stuber. Why I cancelled Amazon Prime.
---
Thanks again for subscribing to Oversharing! If you, in the spirit of the sharing economy, would like to share this newsletter with a friend, you can forward it or suggest they sign up here.
Send tips, comments, and terrible charts to @alisongriswold on Twitter, or oversharingstuff@gmail.com.